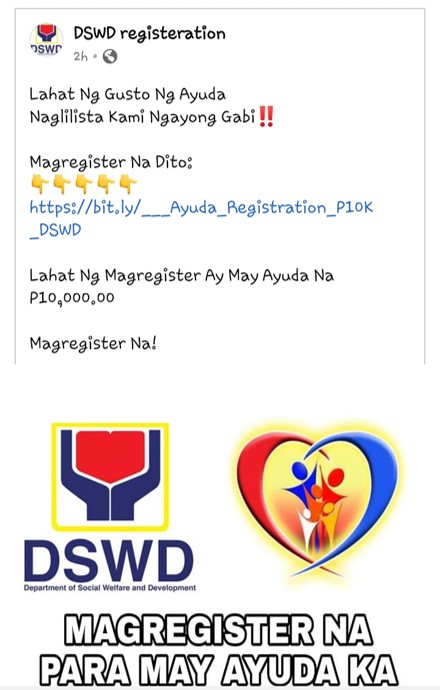 The Department of Social Welfare and Development (DSWD) warned the public against following an impostor DSWD Facebook page, which is allegedly offering financial aid to netizens.
The Department received a report from a concerned citizen that a bogus FB page, which is circulating online, posted a status asking the public to register through a link in order to receive the Php 10,000 financial assistance.
The DSWD emphasized that it has no programs or financial assistance being implemented online or through social media platforms.
Meanwhile, the Department reminded the public to only refer to DSWD's official Facebook Page, https://www.facebook.com/dswdserves or @dswdserves, which has over 1.1 million followers, for announcements and updates regarding various services and programs of the Department.
The Department is currently taking appropriate action and investigation regarding the matter.
For similar concerns, the public is advised to report it to the DSWD Agency Operations Center through the 8888 hotline. ###