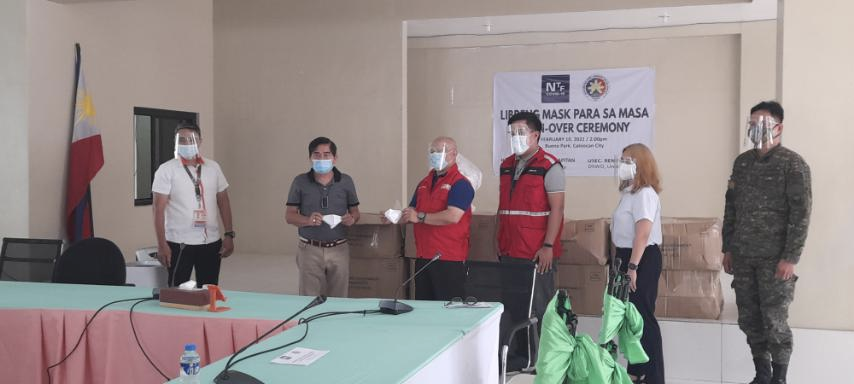 The Department of Social Welfare and Development (DSWD), together with other member-agencies of the Task Group Face Mask (TG FM), led the turn over of free reusable face masks for the poor constituents of the Cities of Caloocan, Makati, Davao, and Iloilo from February 3-February 10, 2021.
A total of 3,289,660 pieces of cloth face masks were turned over to the local chief executives of said cities broken down as follows: Makati, 391,000; Caloocan, 1,194,000; Davao, 852,330; and Iloilo, 852,330. With this, a total of 7,576,360 face masks were already turned over to 24 municipalities and cities, and three provinces.
This is in line with the presidential initiative entitled "Libreng Face Mask Para Sa Masa". The project aims to strengthen the government's strategic plan to mitigate the spread of COVID-19 infections by enabling and encouraging the public to follow the minimum public health standards and also to support the micro, small, and medium enterprises whose operations were disrupted by the COVID-19 pandemic.
Other government agencies comprising the TG FM include the Department of Health, Department of Trade and Industry (DTI), Procurement Service of Department of Budget and Management, Office of Civil Defense, Technical Education and Skills Development Authority, Armed Forces of the Philippines, and Department of Science and Technology- Philippine Textile Research Institute. ###