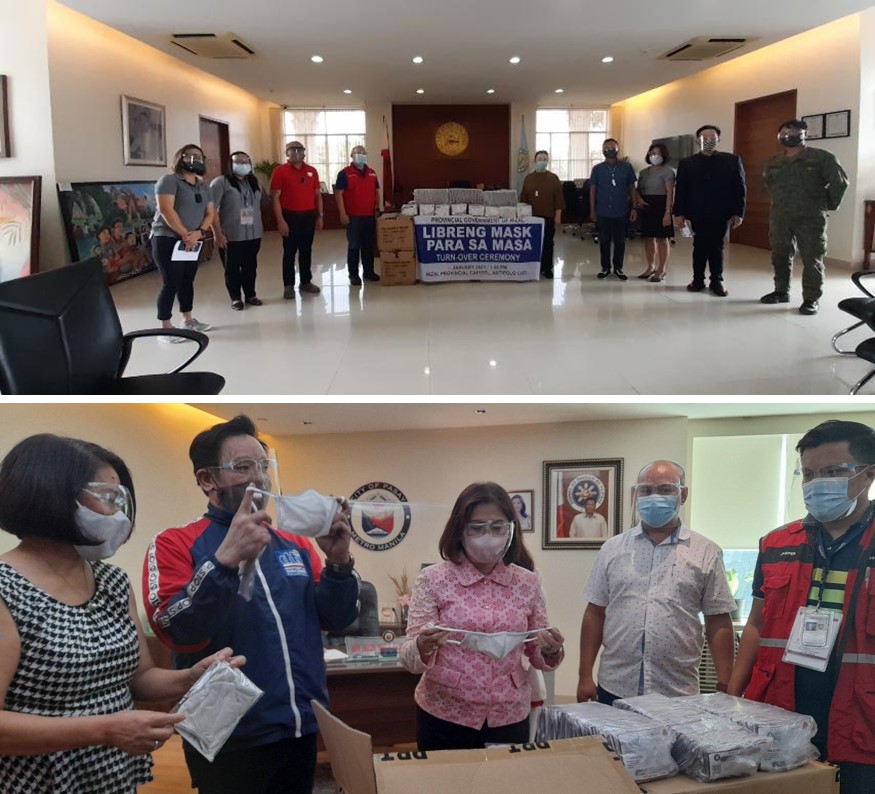 The Department of Social Welfare and Development (DSWD), as part of the Task Group Face Mask (TG FM), continues to provide free face masks to local government units (LGUs) in high COVID-19 risk communities across the country.
On January 26, DSWD Undersecretary Rene Glen Paje led the turnover of 496,000 pieces of reusable face masks to the Provincial Government of Rizal, represented by Rizal Provincial Governor Rebecca "Nini" Alcantara Ynares.
A similar activity was held in Pasay City on January 29, with DTI Assistant Secretary Dominic Tolentino Jr. and Director Lilian G. Salonga who presented 546,000 pieces of cloth face masks to Pasay City Mayor Imelda "Emi" Calixto-Rubiano.
To date, the task force has already distributed 4,286,700 face masks to 20 cities and municipalities, and 3 provinces in Luzon.
The face mask distribution is in line with the presidential initiative entitled "Libreng Face Mask Para Sa Masa". The project aims to strengthen the government's strategic plan to mitigate the spread of COVID-19 infections by enabling and encouraging the public to follow the minimum public health standards and also to support the micro, small, and medium enterprises whose operations were disrupted by the COVID-19 pandemic. ###