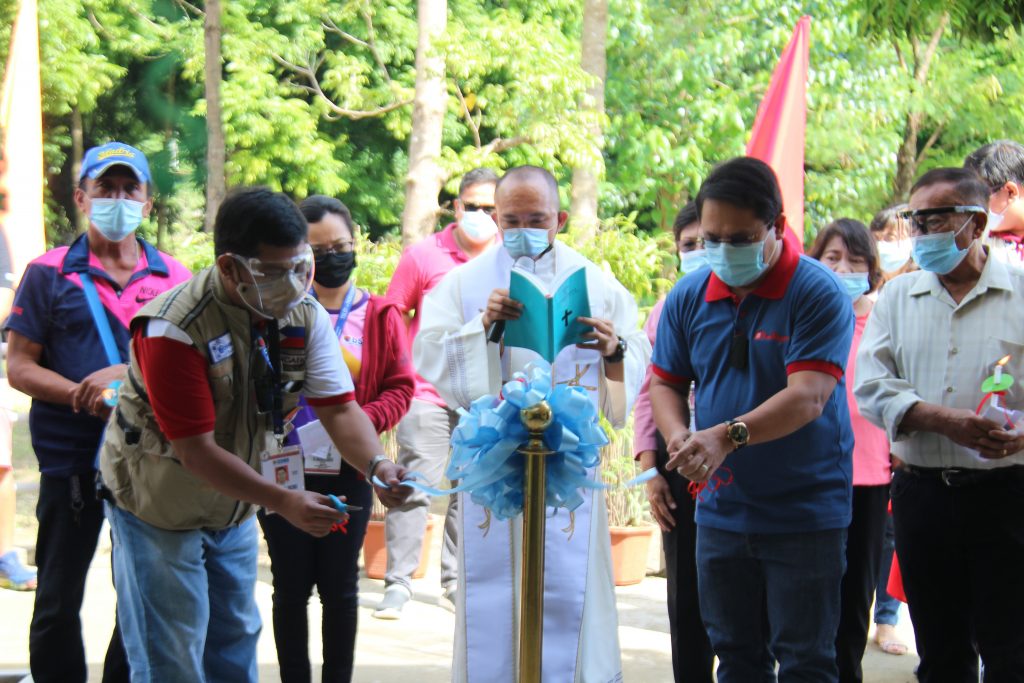 Tagum City, Davao del Norte – The Department of Social Welfare and Development (DSWD) Field Office XI recently held the blessing of the Center for Children with Special Needs (CCSN) as one of the highlights of its 70th anniversary celebration.
In attendance were DSWD XI Regional Director Raquel E. Nuñez, along with the members of the regional management committee, and Assistant Secretary Rodolfo M. Encabo of the Disaster Response Management Group who represented the officials of DSWD Central Office.
Governor Edwin I. Jubahib together with Mayor Allan L. Rellon and some members of the City Council also graced the event.
"We extend our utmost appreciation to the local government for their support to this project," Assistant Regional Director for Operations Merlinda A. Paragamac said in her message.
The CCSN is the first and only DSWD-managed facility in Mindanao that will cater to children with special needs.
"Despite the many challenges, the local government never hesitated to be one with the department in its goal of promoting the social welfare of the vulnerable and marginalized sectors," Ms. Paragamac added.
The city government of Tagum donated more or less four thousand square meters of land to the department where the residential care facility now stands.
The CCSN, in its full operation, will have a bed capacity of 60.
Apart from the CCSN, DSWD XI is managing the Reception and Study Center for Children located in Bajada, Davao City that caters to abandoned, neglected, and/or surrendered children up to 6 years old; the Regional Rehabilitation Center for Youth, a residential facility in Mintal, Davao City which offers care and rehabilitation to children in conflict with the law; the Home for Girls and Women, a facility located in Maa, Davao City that provides protection, care, treatment, and rehabilitation to abused and exploited girls and women; and the Home for the Aged, a haven in Visayan Village, Tagum City for unattached, abandoned, neglected, and homeless older persons aged 60 years old and above. ###